EX-97-CAN for Bernalta Dude Dressy!
A new excellent cow in Canada: Bernalta Dude Dressy! The stunning Dressy is classified with EX-97-CAN, with EX-97 for her rump, EX-97 for her Dairy Strength, EX-96 for her Feet & Legs and EX-97 for her fantastic Mammary System! She won multiple ribbons like: 3rd Mature Cow BC Spring Show '19 and 3rd 5yr. Old BS Spring Show '18. The Dude daughter is not only successfull during shows, but also in de barn. In four lactations she produced 68.404kgM with 3.4%F and 3.2%P.

Photo credits: Ella Wright Photography ©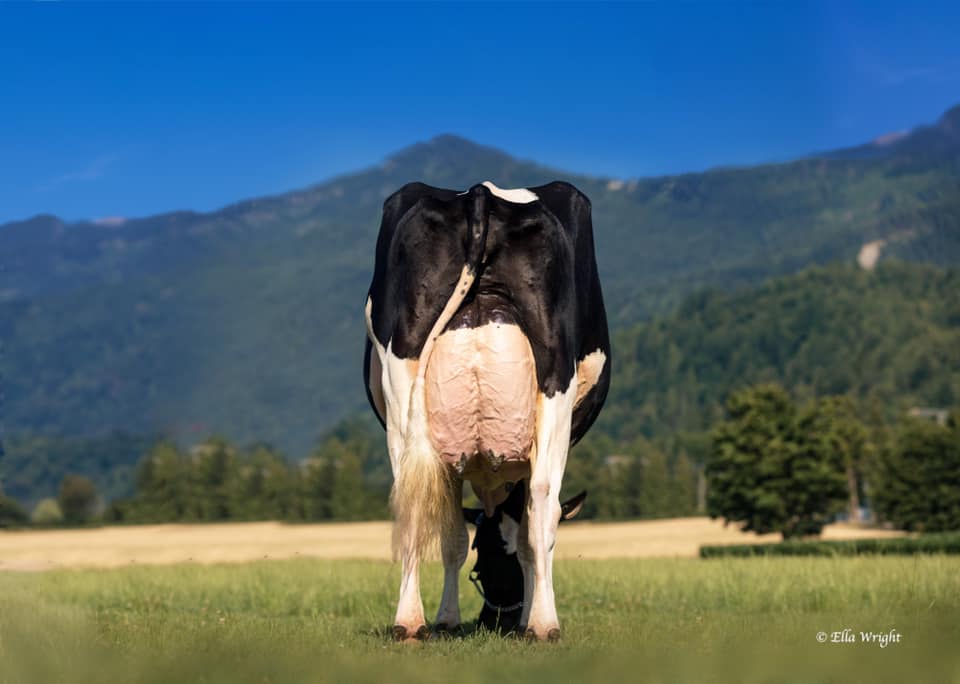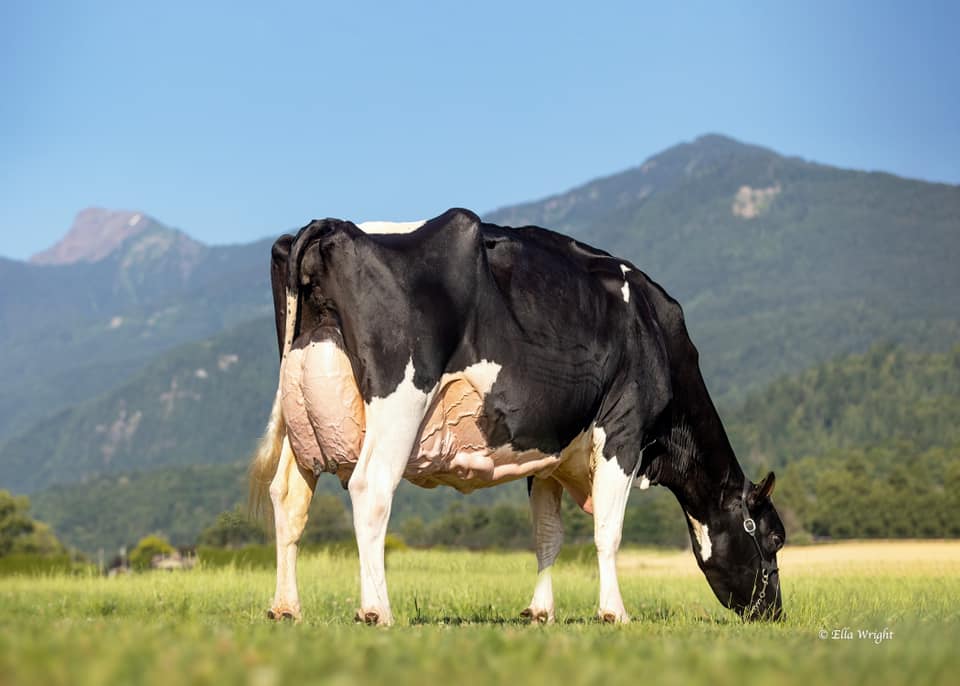 Bernalta Dude Dressy EX-97-CAN
Dude x Bernalta Dundee Dandy VG-85-CAN 2yr. x Bernalta Leduc Diva VG-85-CAN 3yr. x Bernalta Progress Dot VG-85-CAN 3yr.
3rd 5yr. Old BS Spring Show '18
3rd Mature Cow BS Spring Show '19
6th place World Dairy Expo '21
Sold for $62.000 at the National Holsteins Sale '16
Exhibited by: Westcoast Holsteins, Canada.