Exceptional dtrs Holbra Kingboy Sandoya @ Holbra Holsteins
The first daughters of Holbra Kingboy Sandoya VG-86-NL 2yr. are fresh in their second lactation at Holbra Holsteins, Netherlands. And what an impressive group, a lot of dairy quality and great looking udders! These three are: a VG-86-NL Charley daughter with currently 65kgM at 64 days fresh, a VG-87 Jedi daughter with 63kgM at 62 days fresh and a VG-87 Modesty daugther with 60kgM at 40 days fresh. Sandoya has total 7 milking daughters at Holbra Holsteins which are all classified VG-86 & VG-87 and up to VG-88 for their mammary systems! Sandoya her dam was 2-Yr Old Champion at the Bathmen-Laren Show 2015 and traces back to the ultra successful Holbra-branch of the Golden-Oaks Mark Prudence EX-95-USA 5E GMD DOM family.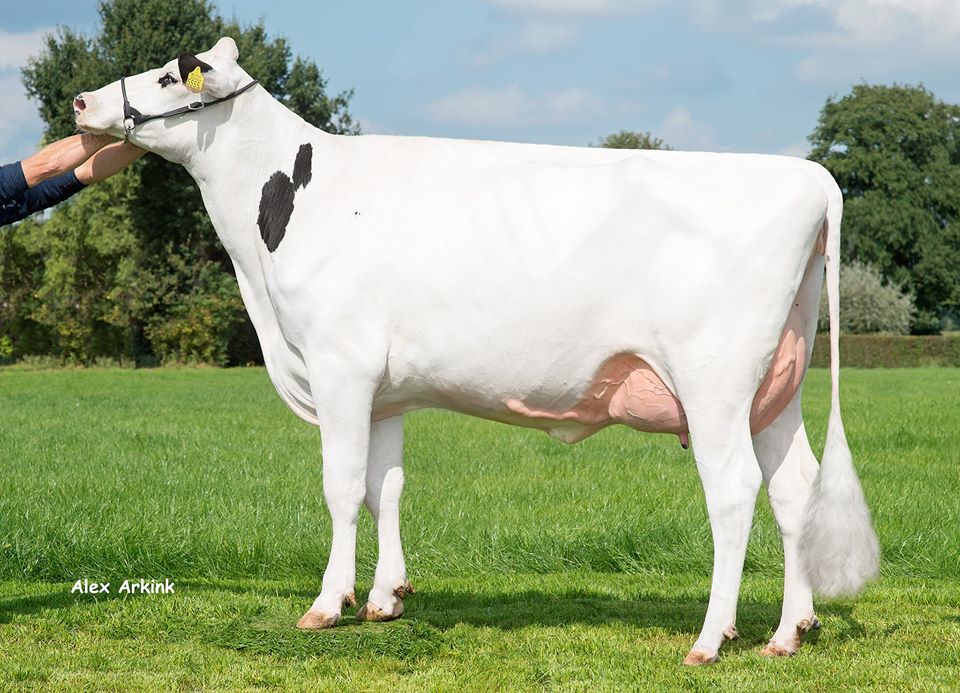 Holbra Kingboy Sandoya VG-86-NL 2yr. (PEDIGREE)
2.03 305d 14.080kgM 3.4% 479F 3.6% 504P
3.05 305d 14.956kgM 4.0% 595F 3.5% 523P
Kingboy x VG-88 Meridian x Holbra Sana VG-89-NL (s. Snowman) x Holbra Bolton Paulona VG-85-NL 2yr. x VG-87 O-Man x Holbra Morty Petra EX-90-NL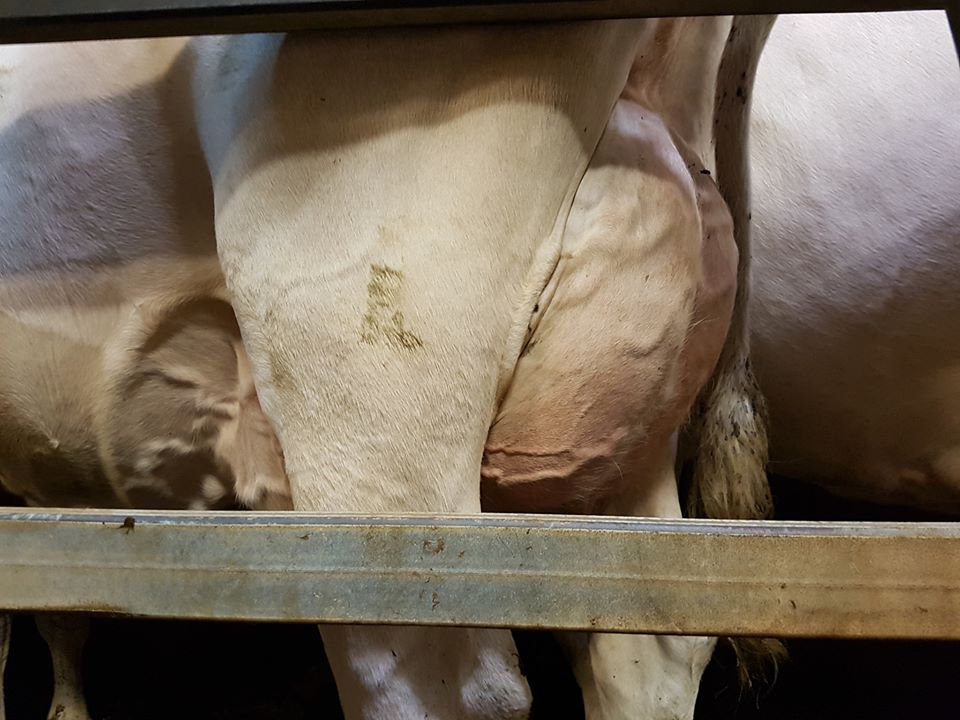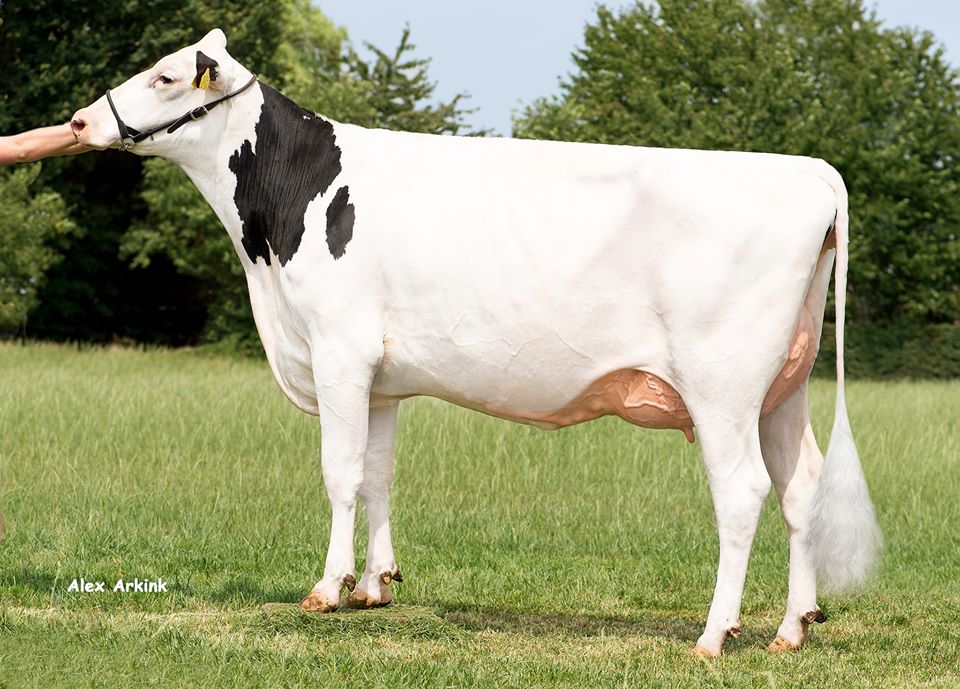 Her Jedi daughter: Holbra Jedi Joy VG-87-NL VG-88-MS (PEDIGREE) - pictured as a 2-Yr Old
2.00 305d 13.089kgM 3.9% 508F 3.4% 439P
3.01 305d 14.613kgM 3.5% 507F 3.3% 477P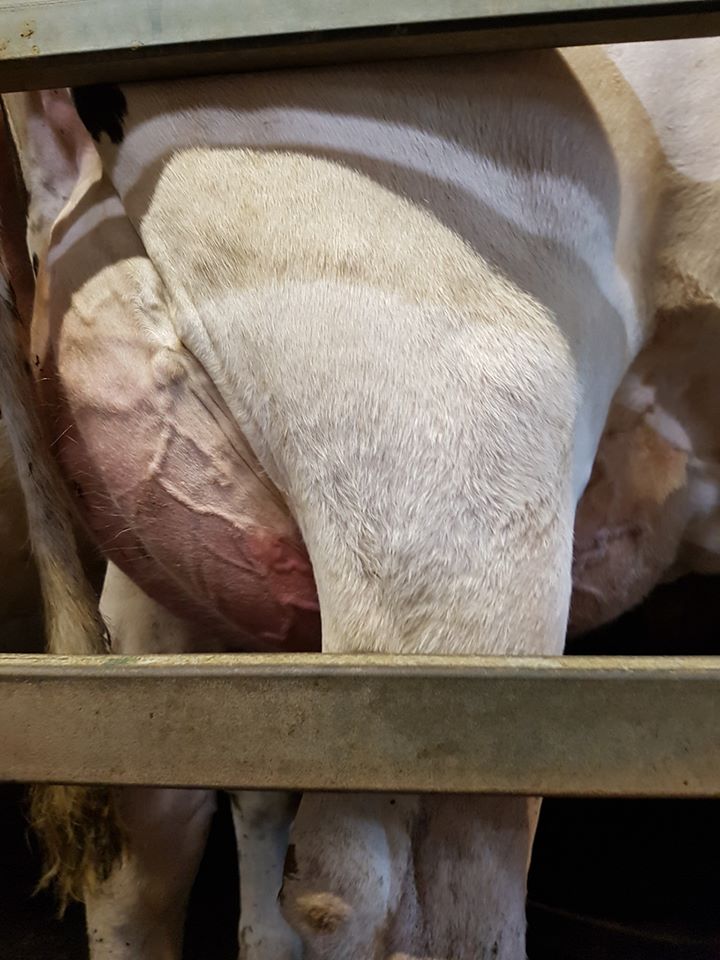 Her Charley daughter: Holbra Charley Charlynn VG-86-NL
Currently: >65kgM at 64 days fresh!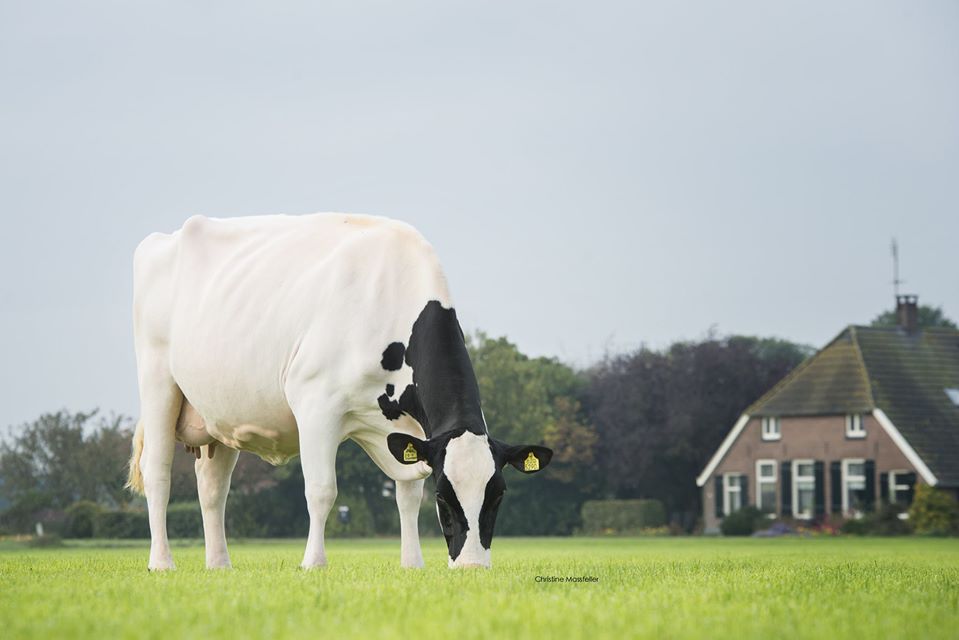 Grand dam Sandoya: Holbra Snowman Sana VG-89-NL 4yr. (PEDIGREE)
Dam to Holbra Rodanas (s. Doorman) - heavily used bull in Italy & former #1 PFT bull