NEW Eurogenes member: van der Eijk Holsteins!
A brand NEW Eurogenes member is van der Eijk Holsteins from The Netherlands which have interesting genetics in their portfolio from the best global cow families. One of the eyecatchers in the barn is the EX-91 MAX-scored European Show cow Bolleholster Adele EX-91-NL EX-92-MS 4yr. (MAX) who won her class at the European Show 2019. Furthermore we find several offsprings from the MS Kingstead Chief Adeen's, Wesswood-HC Rudy Missy's, great-grand dtr of Regancrest S Chassity, direct dtr of JK DG Esmeralda EX-92, Solomon grand dtr of Damion Joy and many more high scored cows. Take a look now at their brand new Eurogenes page.

Click here for the Eurogenes-profile of van der Eijk Holsteins

Photo credits: M. van der Eijk, Han Hopman, Alger Meekma ©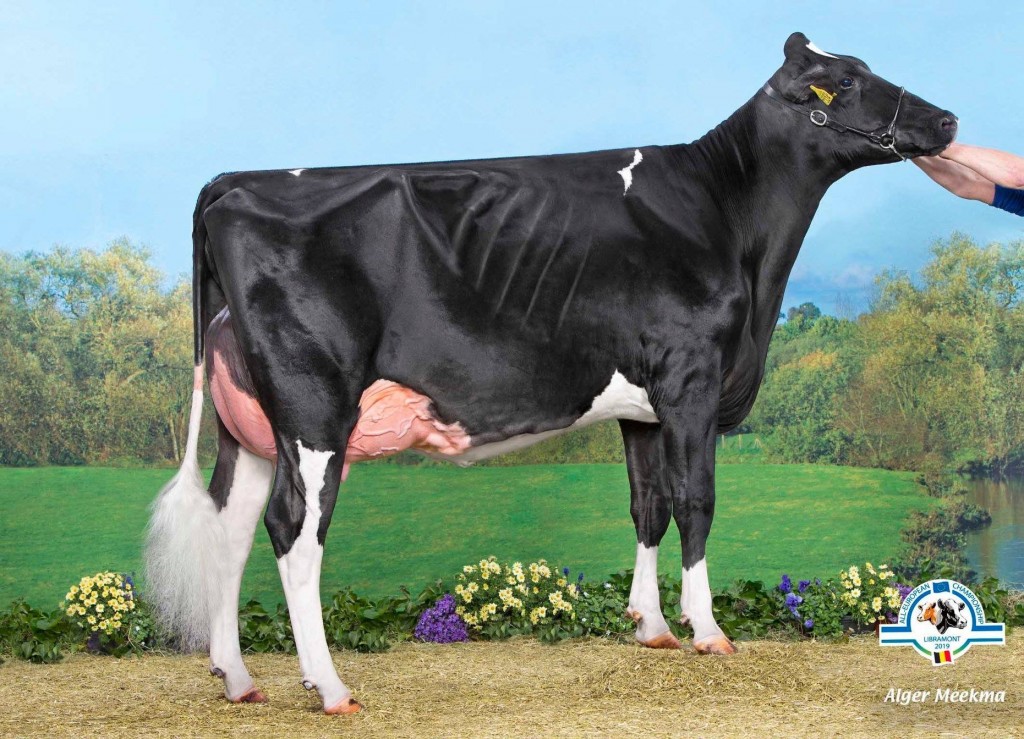 Bolleholster Adele EX-91-NL EX-92-MS 4yr. (MAX) (PEDIGREE)
2.03 305d 10.152kgM 4.6% 470F 3.4% 348P
4.00 305d 12.563kgM 4.6% 583F 3.5% 435P
Pitbull *RC x RR KHW Real Aiko *RC VG-86-NL 2yr. (s. Reality-Red) x KHW Goldwyn Aiko *RC EX-91-USA DOM
Classwinner 2-Yr Old All-European Holsteins Show 2019
MAX-scored 4-Yr Old classified EX-91-NL with EX-92 for her mammary system!
Dam Amazing-Red herself was Junior Champion Wouterswoude '16
Dam was Res. Champion Jr. Calf Wouterswoude 2011
HUGE sire stack: Pitbull *RC x Reality-Red x Goldwyn x Durham x Prelude!!
Same family as the One Million Dollar Cow APPLE EX-96-USA
Same family as the top bulls Advent, Jotan, Acme and more!
Family members sold for amazing prices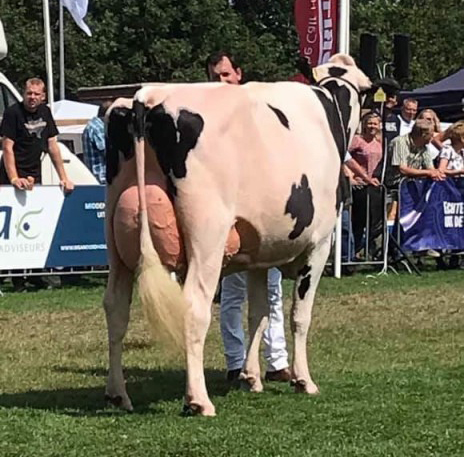 Bolleholster Anya 4 EX-91-NL EX-MS (PEDIGREE)
2.05 305d 9.942kgM 3.6% 355F 3.3% 325P
4.05 305d 12.739kgM 3.7% 475F 3.0% 387P
Gold Chip x Bolleholster Anya 2 VG-87-NL 2yr. (s. Sanchez) x Bolleholster Anya VG-87-NL 2yr. (s. Shottle)
Intermediate Champion Dairy Show Opmeer 2019
Dam is maternal sister to Eclipse Atwoods ARCHRIVAL!! - the global type sensation!!
Dam's sister is grand dam to: H.Tobias AM Solomon Adena - Junior Champion Swiss Expo 2020
Dam is sister to Flora Atwood Adeena VG-87-ES 2yr. - full sister to Eclipse Atwood ARCHRIVAL!
Going back on MS Kingstead Chief Adeen EX-94-USA
Same family as Atwood, Aftershock, Golden Dreams and much more!
Interesting branch of the Adeen family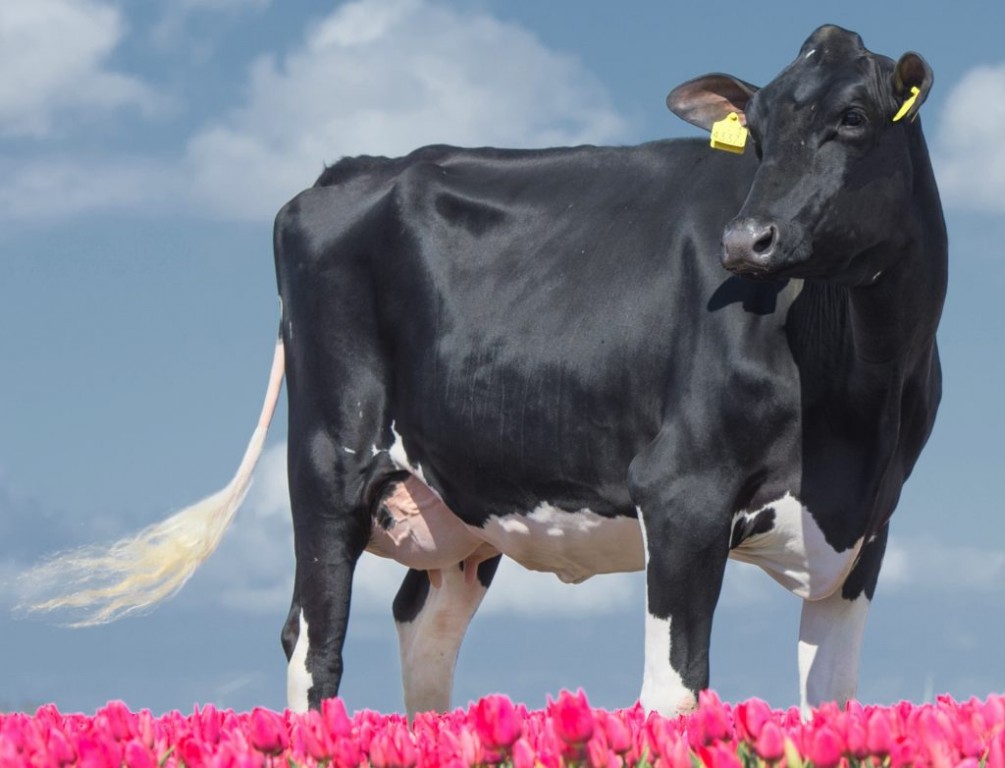 A-L-H Doorman Cranberry VG-88-NL VG-88-MS 2yr. (PEDIGREE)
2.00 305d 8.352kgM 4.4% 364F 3.6% 301P
4.01 305d 11.068kgM 4.4% 482F 3.7% 407P
5.01 305d 9.734kgM 4.6% 449F 3.8% 369P
Doorman x Farnear-TBR-BH Cash-O VG-86-USA 2yr. (s. Observer) x MS Chassity Goldwyn Cash EX-91-USA EX-94-MS
Lovely Doorman grand dtr of Regancrest S Chassity EX-92-USA
+2.72 PTAT / +2.14 UDC / +0.30 Rump Angle / +3.03 Fore Udder Attachment - December 2020
Chassity sold for 1,500,000 dollars and is the Holstein International Cow of the Year 2011
Grand dam is full sister Mr Chassity GOLD CHIP @ Select Sires
Grand dam is full sister to Regancrest S Celebirty VG-89-CAN, the dam to Circuit @ Genervations
Same family as Brokaw, Braxton, Capital Gain & more
Tracing back to the 'one and only' Regancrest-PR Barbie EX-92-USA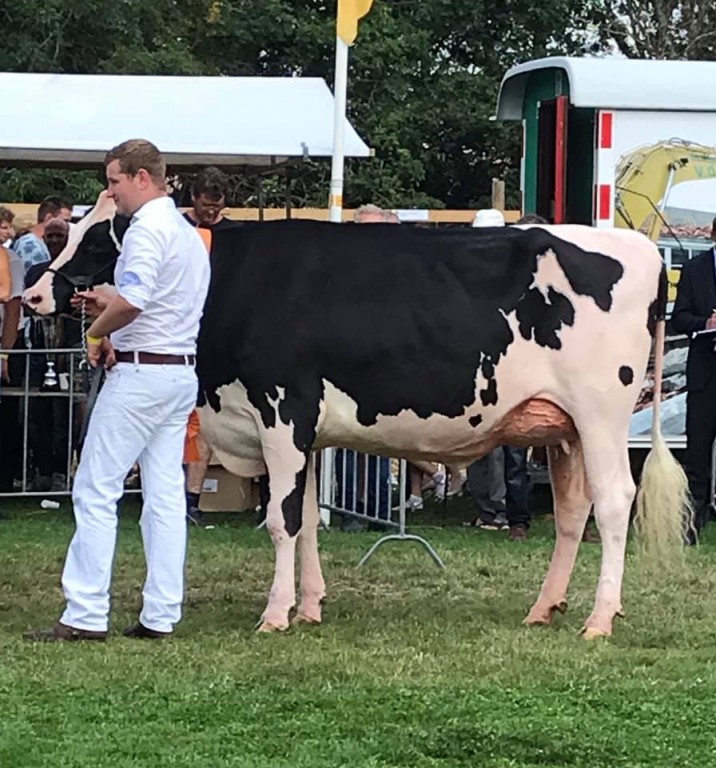 HAM Hulapalu VG-88-NL VG-88-MS 2yr. (PEDIGREE)
2.06 305d 9.453kgM 3.9% 372F 3.3% 315P
Fitz x HAM Hula EX-91-DE (s. Goldwyn) x HAM Hanika VG-89-DE (s. Derek) x HAM Hawaï EX-94-DE EX-96-MS
Reserve Champion Weser-Ems Young Breeders Show 2017
Champion at the VOST-Type Competiton 2017
Great Fitz dtr of the longliving family of the Grand Champion Schau der Besten '08: Hawaï EX-94
Fabulous sire stack: VG-88 Fitz x EX-91 Goldwyn x VG-89 Derek x HAM Hawaï EX-94-DE
Family that delivered many show winning and EX-scored cows!
van der Eijk Holsteins
Dorpsweg 24
Twisk, Netherlands
1676 GC

Phone: +31(0)6 23948834