New picture R&W grand daughter AVEA
The former top Red & White GTPI female in Europe, full sister to the dam of SILLUS-RED (+159 RZG) @ VOST and grand daughter of BTS-Avea-Red VG-87-NL VG-89-MS 2yr.: R DG Adalyne-Red has been pictured @ Drakkar Holsteins / DG-France. Avea is the full sister to Gen-I-Beq Inaika-Red EX-95-FR, 2nd in her class at European Show Libramont 2019 for France behind the later Grand Champion PASTEQUE! Avea has multiple more sons in A.I. like R DG Adam-Red, R DG Alphaman, R DG Aviator-Red & many more! She is also the grand dam to the top TYPE sire in Germany: NH Solito-Red at +152 RZE. As well she was very successful in the show ring with winning: 1st & Res. 2-Yr. Old Champion Opmeer 2014 (Against B&W) and 1st Jr. Heifer Beilen 2013. Her grand dam is the maternal sister to the 'one million dollar cow' KHW Regiment Apple-Red EX-96-USA 28* 4E DOM. Click further to read more.

Photo credits: Reselli P., Carl Saucier, Alger Meekma, Anna Joosse & Laurens Rutten ©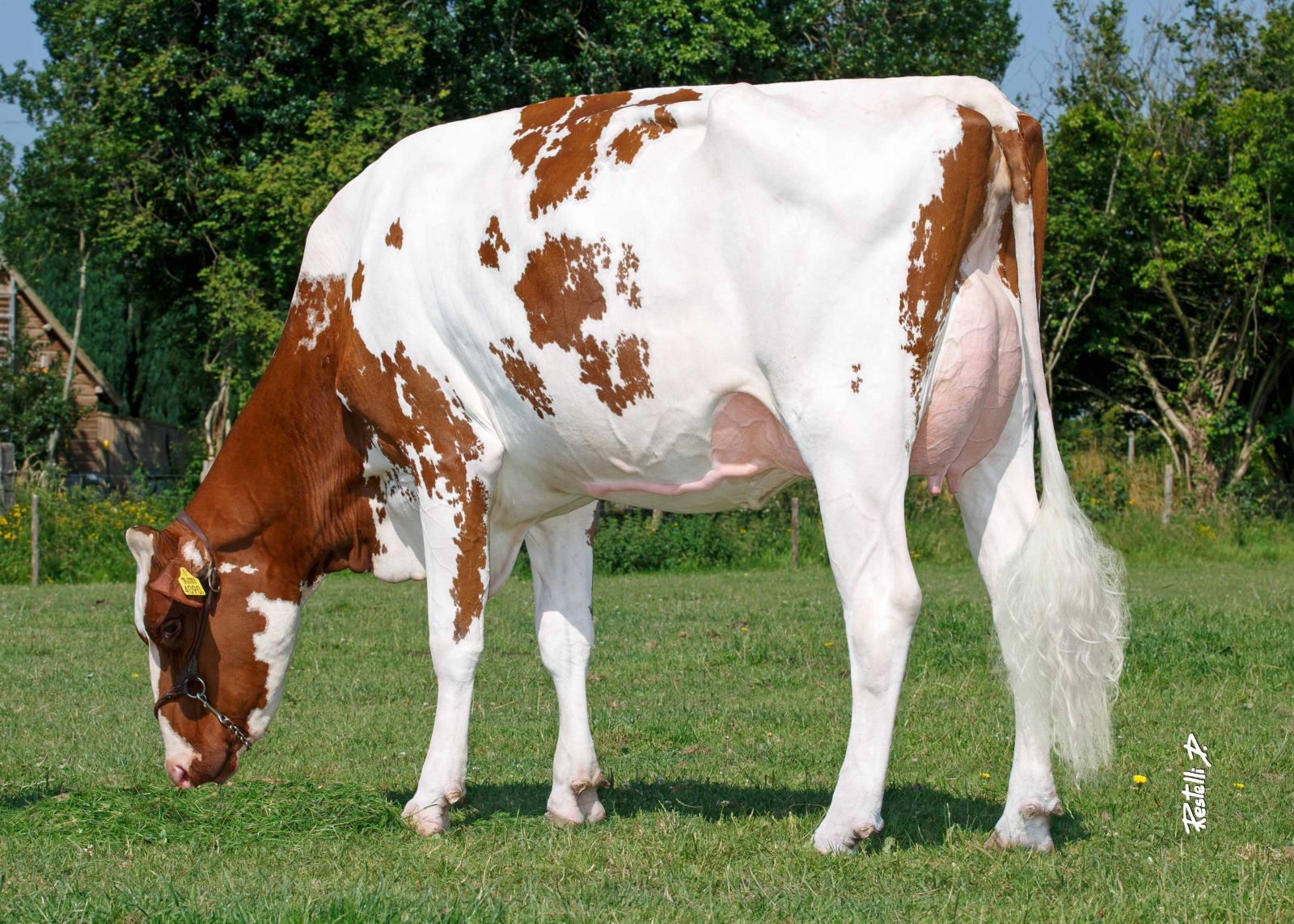 R DG Adalyne-Red (PEDIGREE)
Argo *RC x R DG Adalyn-Red VG-87-NL 2yr. (s. Entitle *RC) x R DG Avira-Red VG-85-NL 2yr.
Huge GTPI RED & WHITE female in Europe!!
Former #22 R&W GTPI female in Europe! (08/19)
Top ranking GTPI R&W cow with: +2532 GTPI (08/21)
Dam is full sister to R DG ALADDIN @ Cogent - +1538 ISET / PLI +630 (12/19)
Grand dam is sister to: Aviator-Red, Alphaman & Adam-Red
One of the most successful transmitting lines of the KHW Goldwyn Aiko EX-91-USA cow family
5th dam is the maternal sister to APPLE EX-96
Same family as: Jotan, Acme, Advent, Fraiko *RC, Perfect Aiko *RC, Absolute-Red & more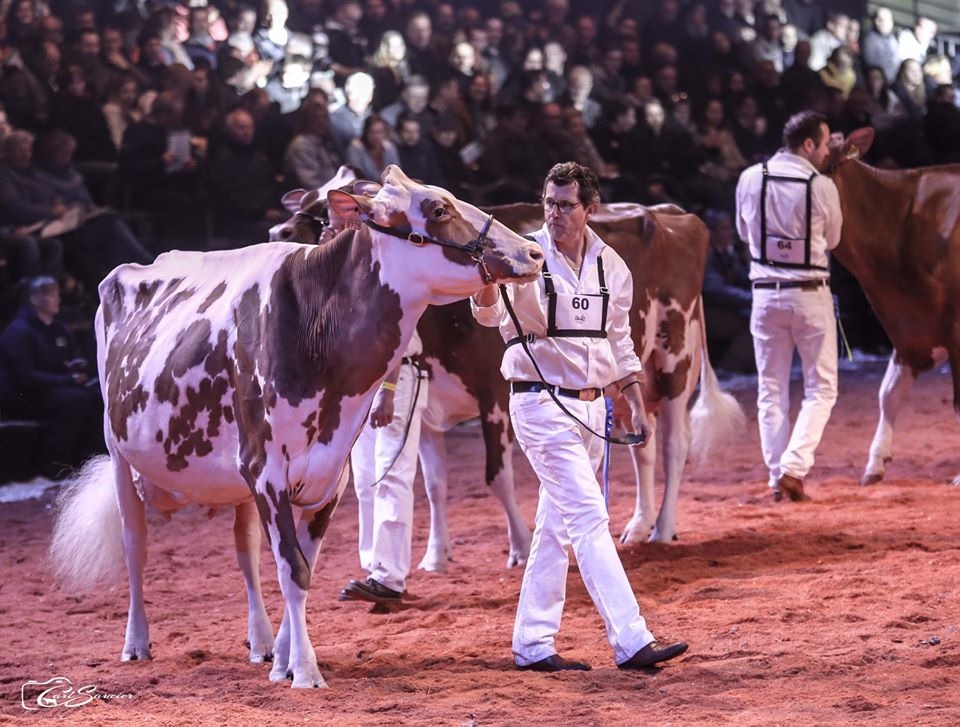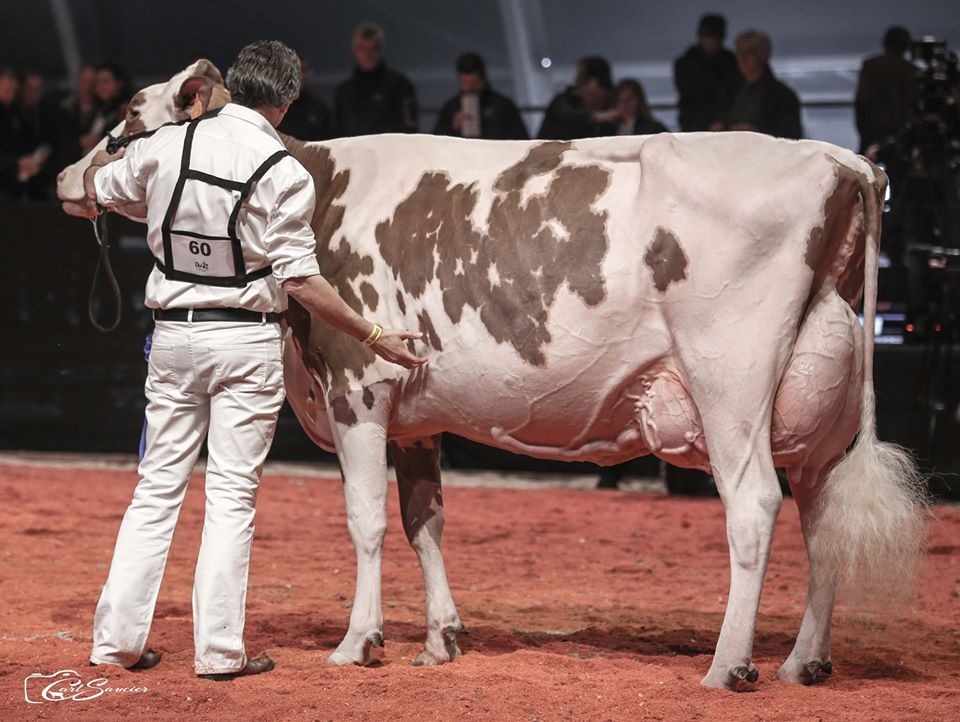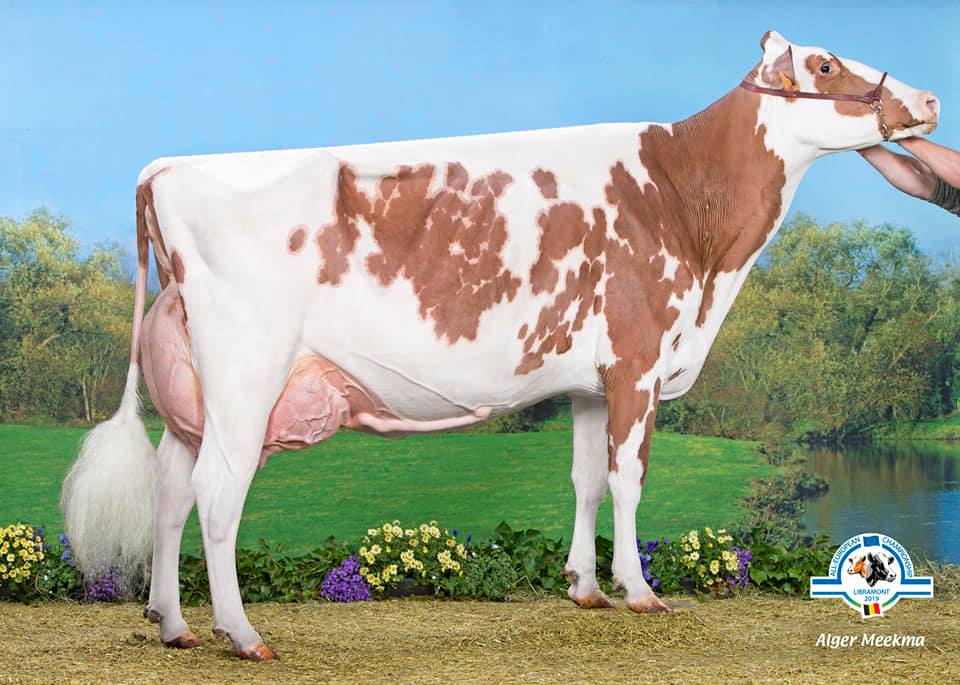 Full sister to Avea-Red: Gen-I-Beq Inaika-Red EX-95-FR
2nd place European Show Libramont 2019 behind PASTEQUE!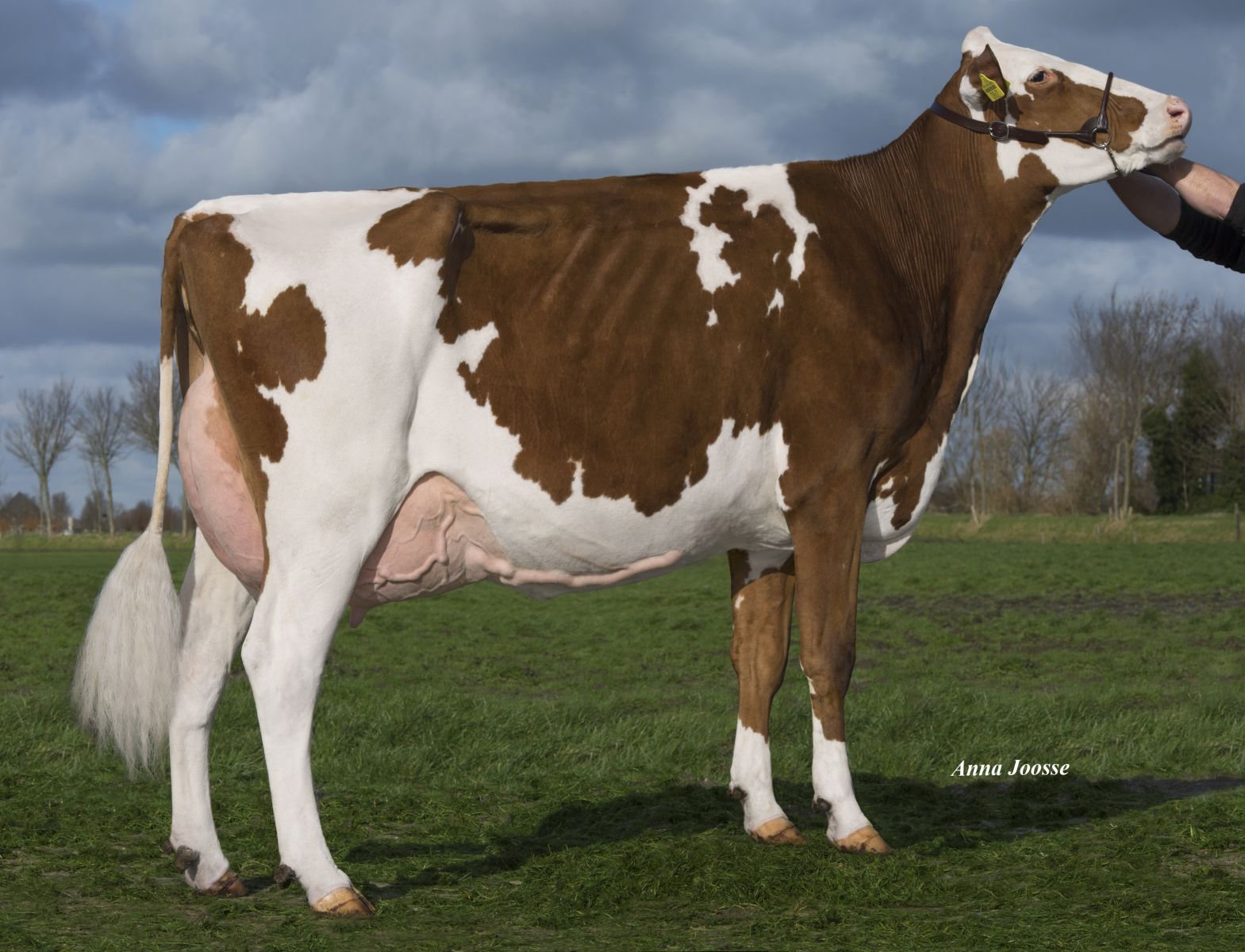 Foundation cow: BTS-Avea Red VG-87-NL VG-89-MS 2yr.
Detox *RC x KHW-I Aika Baxter VG-89-CAN 5yr. x KHW Goldwyn Aiko *RC EX-91-USA DOM x Kamps-Hollow Altitude EX-95-USA DOM
1st & Res. 2-Yr. Old Champion Opmeer 2014 (Against B&W) and 1st Jr. Heifer Beilen 2013
The grand dam of a former #1 GTPI, gRZG and gNVI heifer in Europe!
Dam of the R&W bull Adam Red!
Her 3 sons were in the R&W PTAT Top 20: Alphaman, Aviator & Adam
Grand dam is maternal sister to Acme, Jotan, Advent & more
Avea is the maternal sister to AIKMAN *RC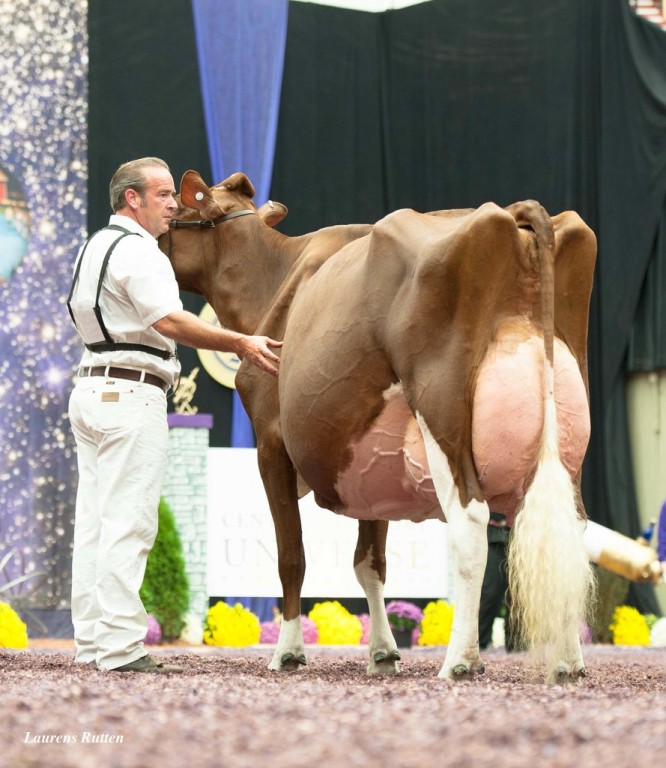 Sister to grand dam Avea: KHW Regiment Apple-Red EX-96-USA 28* 4E DOM​