Official European GTPI rankings 04/20
Eurogenes is definetely the place to be to stay tuend about the latest index releases in Europe and World Wide. Today we like to introduce you the top GTPI / NM$ and PTAT calves, heifers and cows in Europe based on the American GTPI index. This April 2020 index run bring us a new #1 GTPI in Europe with Aristocrat daughter: Paulina at +2983 GTPI. Second a Positive daughter of Cristella Holsteins (IT) at +2979 GTPI and third Hul-Stein Sweet Robijn (s. Rome) at +2978 GTPI. Topping the NET MERIT list are two full sisters sired by Atrium of Denovo (UK). At the 10th place in the NM$ Calf <9 months list we find Wilder Clark (s. Aristocrat) at +815 NM$. The #1 PTAT female in Europe is Gen Bibian, Haniko x Undenied x full sister to Crushtime, at +3.80 PTAT. Followed by another Haniko daughter of GAEC Toullec (FR) at +3.61 PTAT and Quality LB Crushabull Lust at +3.56 PTAT which brings her at the third spot. This Crushabull heifer goes back on Bosdale Gold Luster.

TOP RANKINGS: Click here for all Genomic toprankings
GTPI rankings European Females (04/20)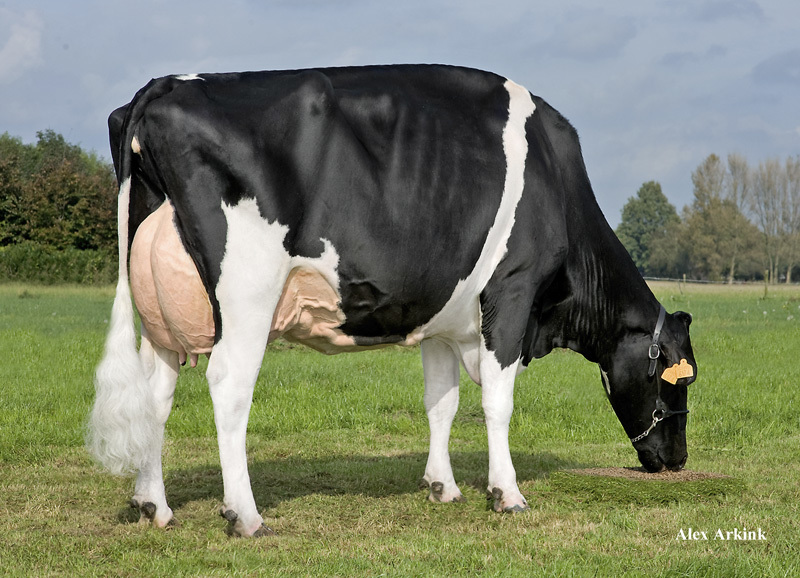 #12 GTPI & #24 NET MERIT Calf <9 months: Hul-Stein Sweet Romijn (PEDIGREE)
US 04/20 GTPI +2930 / NM $ 785 / PTAT +1.43
Rome x Hul-Stein Hot Ruby 3 (s. Hotline) x Hul-Stein Sweet Ruby GP-84-NL (s. Rubicon) x JK Eder DG Sweet EX-90 family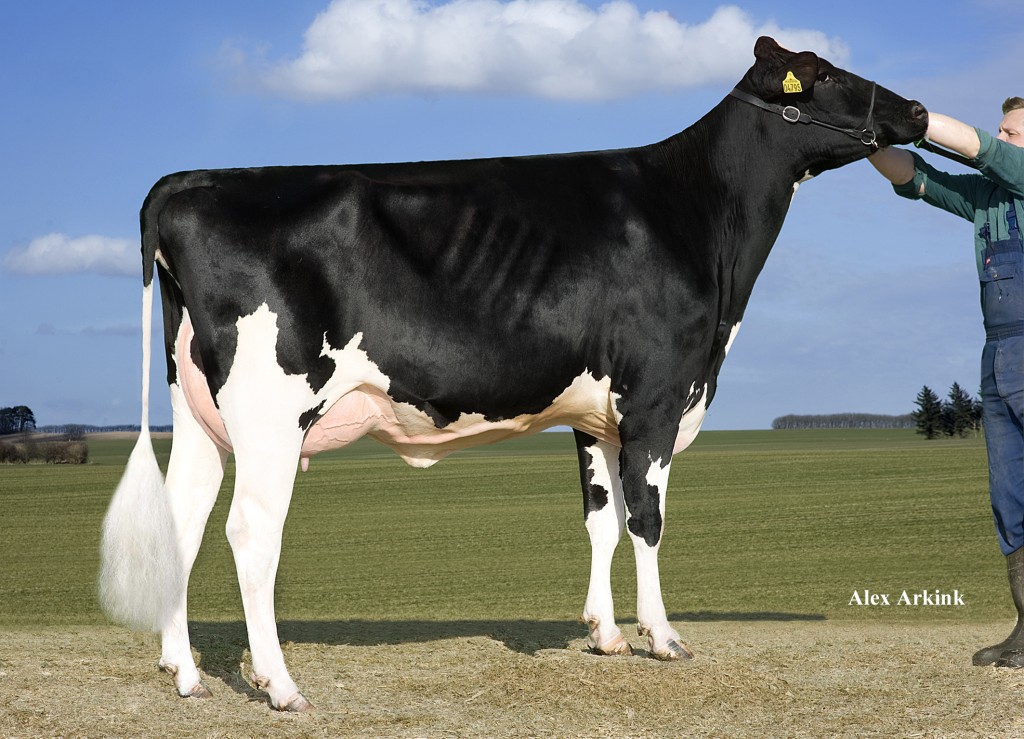 #10 NET MERIT & #25 GTPI Calf <9 months: Wilder Clark (PEDIGREE)
US 04/20 GTPI +2891 / NM $ 815 / PTAT +0.87
Aristocrat x Spectre x GP-84 Profit x VG-85 Jetset x Anderstrup Bookem Carissa GP-83-DK 2yr. x Tirsvad Luke Classic EX-90 family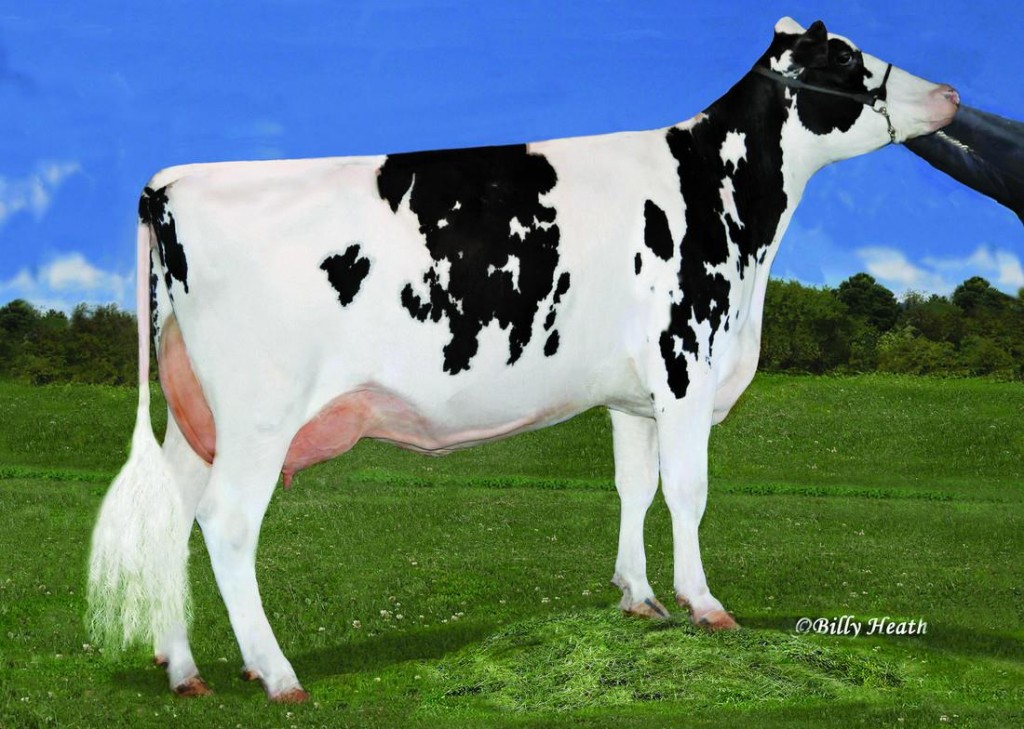 #13 GTPI Calf <9 months: Tirsvad K&L Magnolia (PEDIGREE)
US 04/20 GTPI +2924 / NM $ 794 / PTAT +0.99
Riveting x Pen-Col Mistral (s. Superhero) x Silver x Pen-Col SS Mistress GP-USA 2yr. x Gold-N-Oaks Morty Malibu EX-94 family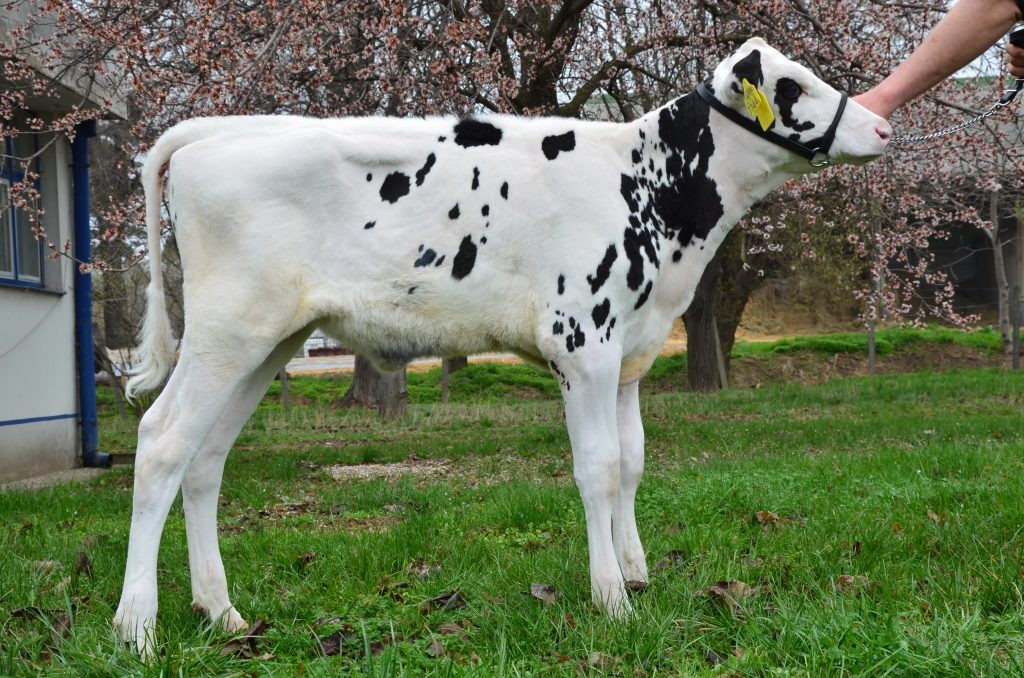 #7 GTPI & #17 NET MERIT Heifer >9 months: Milkmen Vilma 7144 (PEDIGREE)
US 04/20 GTPI +2871 / NM $ 756 / PTAT +1.52
Humblenkind x Milkmen Vilma 51408 (s. Denver) x Supersire x Fork x Planet x Matches x Blitz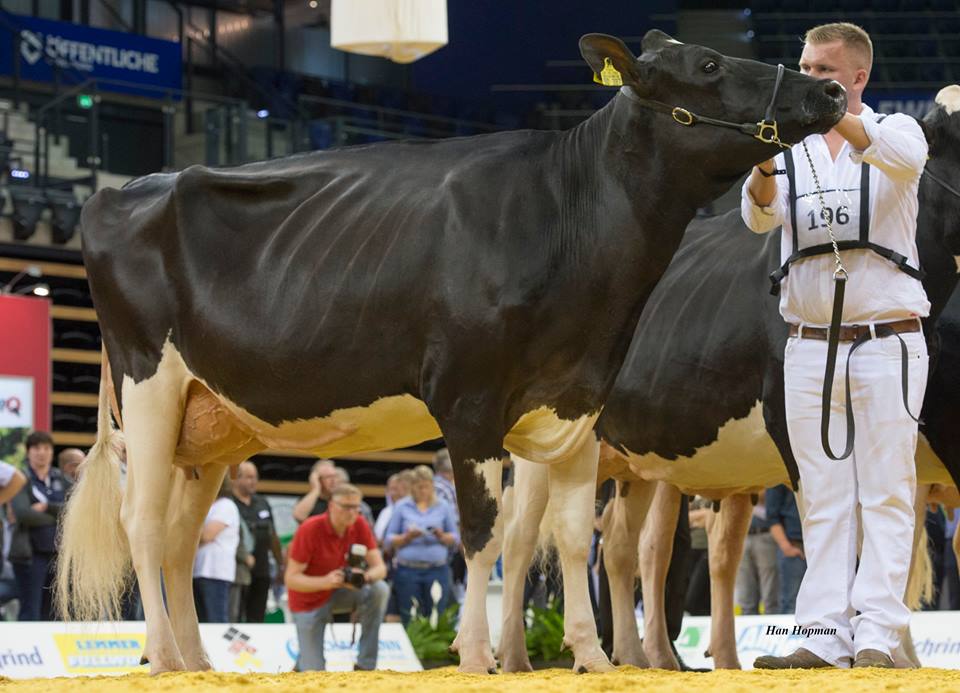 #22 GTPI Heifer >9 months: NH Sunview Ken Magic (PEDIGREE)
US 04/20 GTPI +2830 / NM $ 675 / PTAT +1.30
Kenobi x NH Sunview Gym Mystery (s. Gymnast) x NH HS Balisto Marilyn Monroe VG-86-DE 2yr.
​Her BB A2A2 Zekon sister at +2743 GTPI sells as lot 16 in the Online Easter Heifer Sale > CLICK HERE <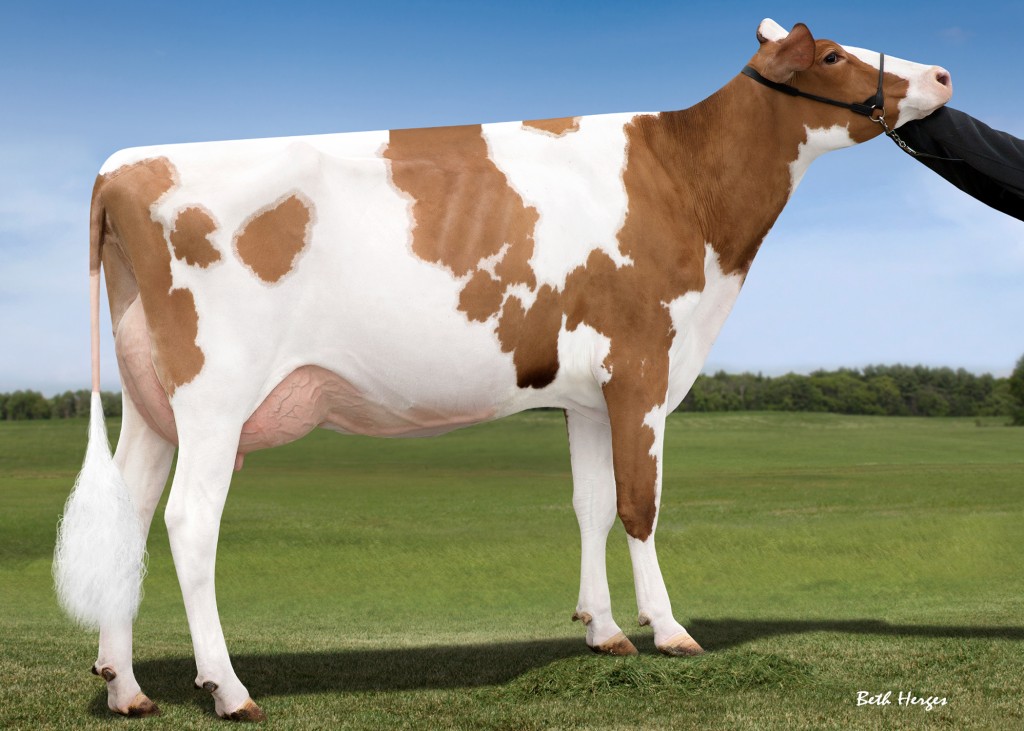 #23 GTPI heifer >9 months: RZH 21612 (PEDIGREE)
US 04/20 GTPI +2829 / NM $ 647 / PTAT +1.68
Milktime x Ri-Val-Re Rasp *RC (s. Rubi-Asp *RC) x Supershot x Snowbiz Sympatico Sofia-Red VG-85-USA 2yr.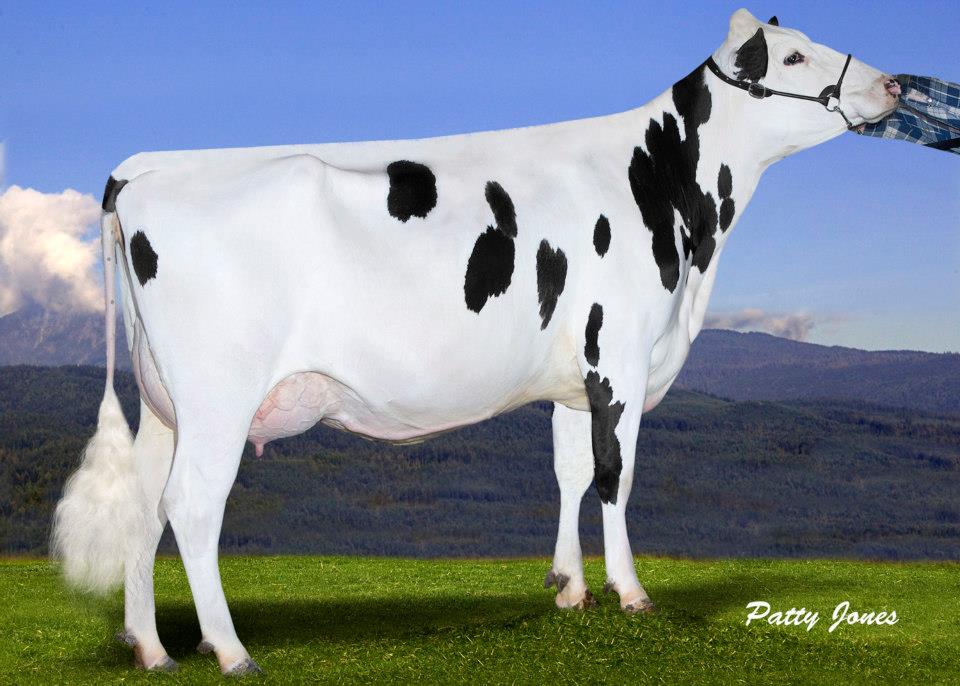 #12 GTPI Cow >2 years: All.Nure Rubicon Balou Lou VG-85-IT 2yr. (PEDIGREE)
US 04/20 GTPI +2819 / NM $ 709 / PTAT +1.46
Rubicon x Gil Balisto Loulou VG-88-IT x Gilette Epic Lookas x Gilette Garrett Lookas EX-92-CAN x EX-90 x VG-87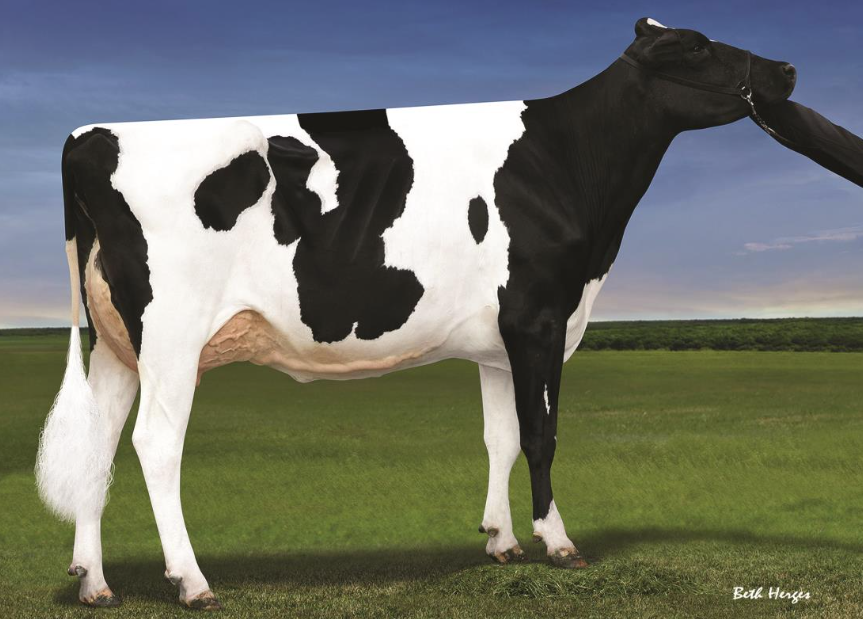 #1 PTAT FEMALE in Europe: Gen Bibian (PEDIGREE)
US 04/20 GTPI +2537 / PTAT +3.80
CA 04/20 GLPI +3357 / Conf. +18
Haniko x Gen Brylo (s. Undenied) x Col DG Brylin (s. Crush) x Oh-River-Syc Mogal Brylan VG-87-USA x Regancrest-PR Barbie EX-92 family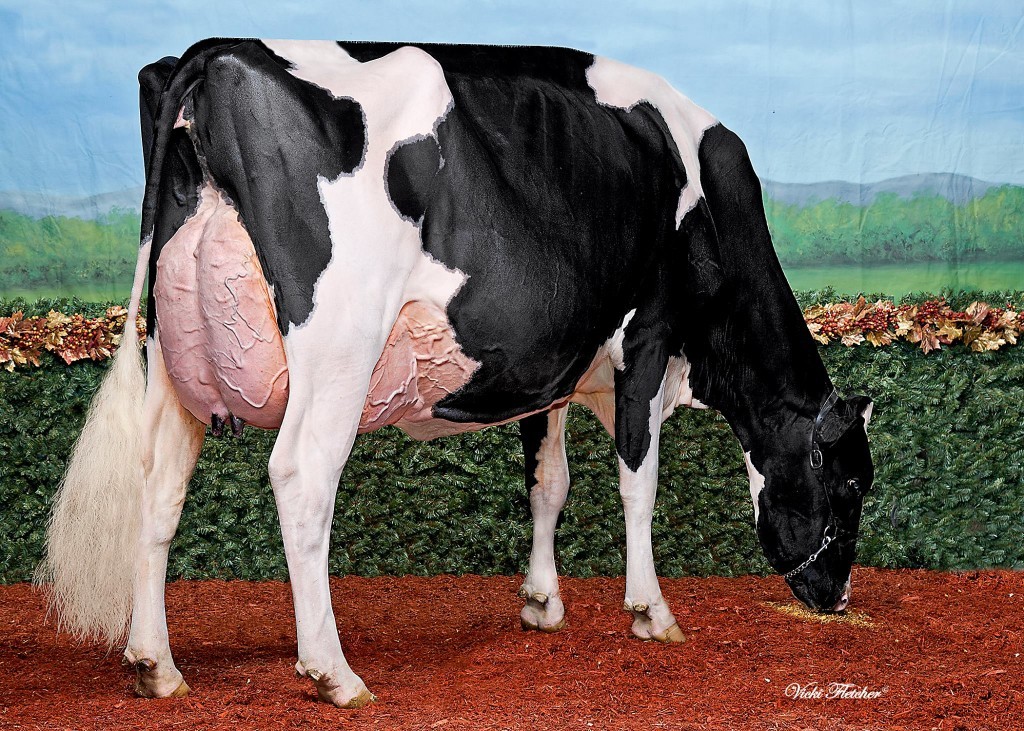 #3 PTAT Calf <9 months: Quality LB Crushabull Lust (PEDIGREE)
US 04/20 GTPI +2129 / PTAT +3.56
CA 04/20 Conf. +18
Crushabull x Quality Solmon Lust VG-88-CAN 2yr. x Bosdale Gold Luster EX-94-CAN EX-95-MS (s. Goldwyn) x EX-91 x EX-90 x EX-95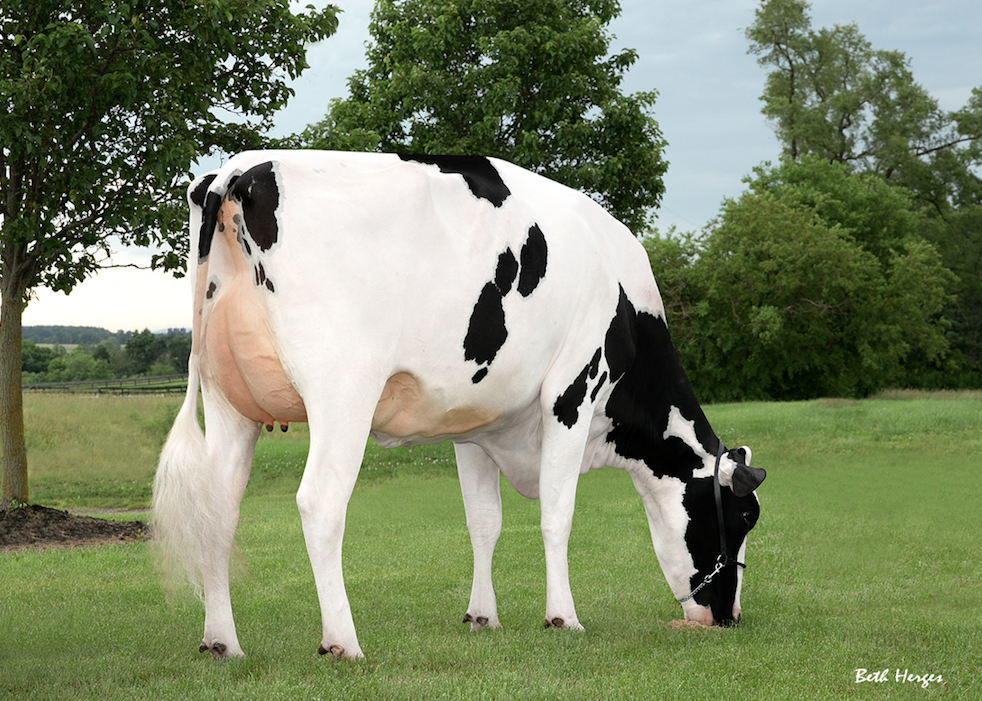 #7 PTAT Calf <9 months: DG Alma (PEDIGREE)
US 04/20 GTPI +2425 / PTAT +3.34
CA 04/20 GLPI +3020 / Conf. +15
Crushabull x Al-Lew Monterey Ashley EX-90-USA EX-MS x Al-Lew Mgl Astute 1207-ET EX-91-USA x EX-90