Picture day @ Hurkmans ET
Three amazing dams were pictured at Hurkmans ET. HET Adora Chanel VG-85-NL VG-87-MS was one of those cows. Chanel is a lovely Stantons Adorable daughter from the Lacrest Chenile family. In 266 days she produced more than 11.176 liters of milk with 3.7% fat and 3.4% protein. Chanel is grand dam of the popular bull Gustavo @RBB and Ghandi @VOST. Her most famous grand son is Aikman son DG Checkmate, he is the most sold bull of RSH in 2020. Another cow who is pictured is HET Agro Gazelle. She is a Agronaut daughter out of Diepenhoek Rozelle 104 (s. Superman) x Diepenhoek Rozelle 65 VG-87-NL 2yr. Gazelle has also successfull progeny, like her son by ABS Global: HET KITSCH. HET Agro Gazelle traces back on Gazelle EX-93-FR!
The third cow who is pictured is the VG-86-NL VG-88-MS 2yr. old SoundSystem daughter: HET Sound Chenile. She is from the same family as O-Cosmopolitan, Cancun, Chevrolet, Fanatic & more! Cheniles Sound Cloud daughter is sold for €29.000,- in the Hightlight Sale 2020. On Thursday January the 20th is the Highlight sale again. Two grand daughters from HET Sound Chenile VG-86-NL VG-87-MS will be sold during this sale. One of these heifers is de AMAZING HET Gladius Cherise, a Gladius daughter with +173 RZG, what makes here the #1 RZG heifer in the breed. She has also +2904 GTPI / +1718 lbs milk / +3661 LPI with +1995 milk and +6 Conformation!
Photo credits: Alger Meekma ©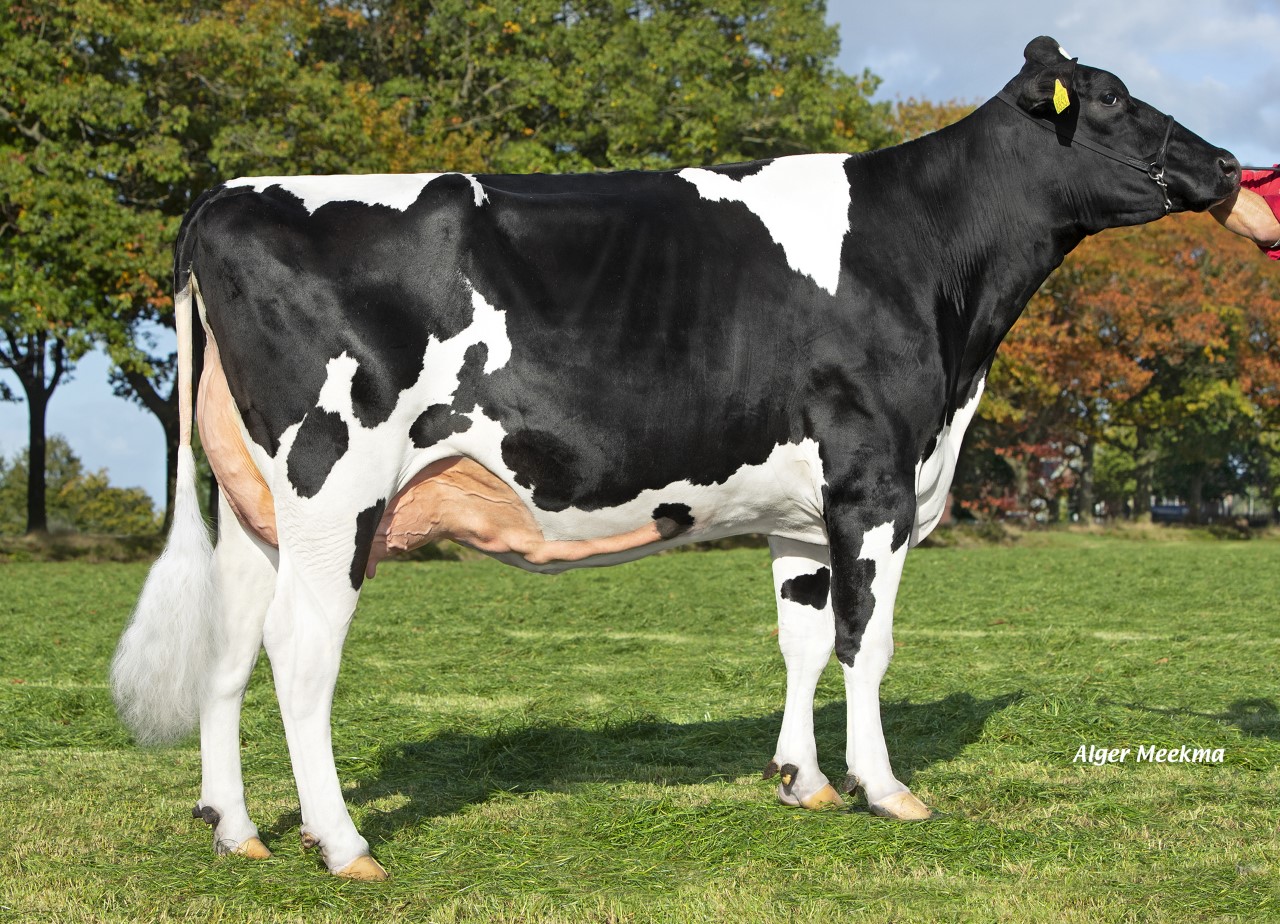 HET Adora Chanel VG-85-NL VG-87-MS 2yr. old (PEDIGREE)
Adorable x Balisto x Beacon
2.09 266d 11.176kgM 3.7% 408F 3.4% 383P
The former #41 gNVI heifer in Europe: +306 NVI (04/20) // +152 RZG & +129 RZE!! (08/19)
Sister to: HET Sound Chenile - dam to HET SC Charlene (s. Soundcloud) sold for 29.000 EUR
Huge TYPE: +106 (Dutch index) (04/20) // Also +2520 GTPI and 1.28 PTAT (04/20)
Dam to: HET G Chayenne *RC +158 RZG (04/20) & +403 NVI (12/19)
Dam is a sister to Gandhi @ Vost & Gustavo @ RBB. Both Top 10 RZG Galaxy sons in Germany
Same family as O-Cosmopolitan, Cancun, Chevrolet, Fanatic & more

HET Agro Gazelle (PEDIGREE)
Agronaut x Superman x Mogul
US 08/21 GTPI +2582 / NM $ 654 / PTAT +0.63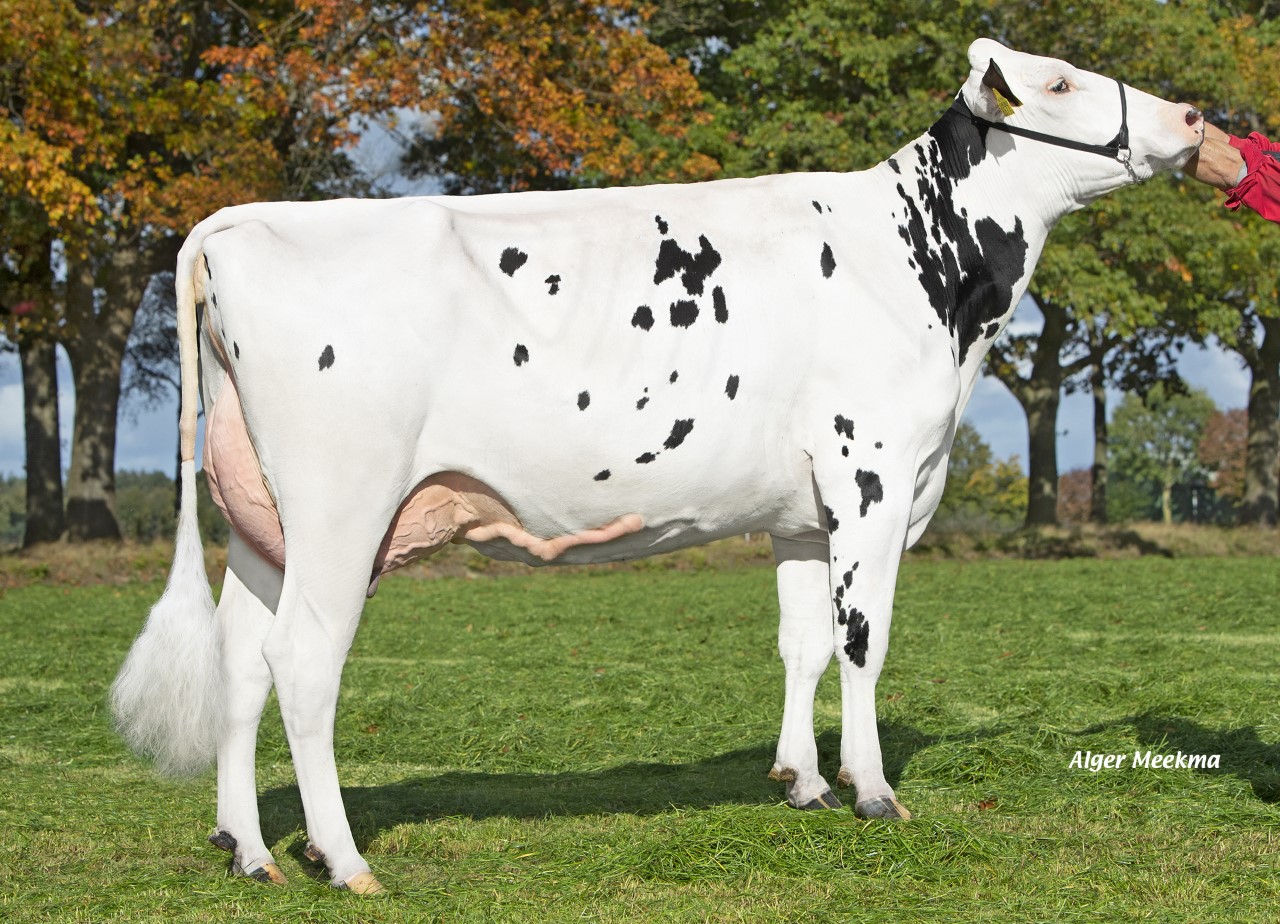 HET Sound Chenile VG-86-NL VG-88-MS 2yr. (PEDIGREE)
SoundSystem x Balisto x Beacon
2.00 305d 9.476kgM 4.1% 389F 3.6% 340P
3.01 207d 8.798kgM 3.8% 332F 3.6% 312P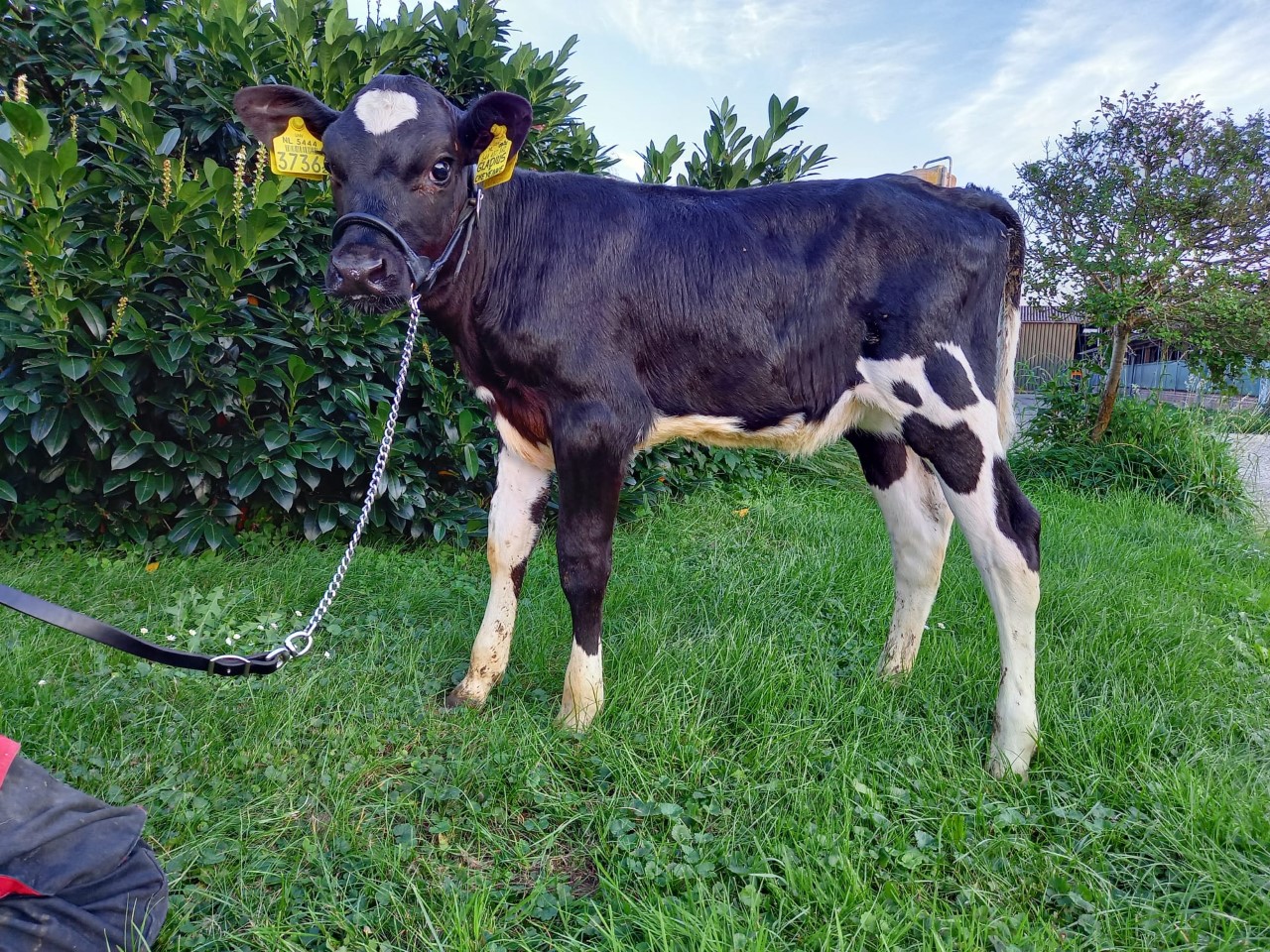 HET Gladius Cherise ET (PEDIGREE)
US 10/21 GTPI +2904 / NM $ 957 / PTAT +1.20
CA 10/21 GLPI +3661 / Conf. +6
DE 08/21 RZE +127 / RZM +163 / RZG +173
NL 10/21 Type +108 / NVI +428
KAX GLADIUS x HET Ken Cheyenne (s. Kenobi) x HET Sound Chenile VG-86-NL VG-88-MS 2yr. (s. Sound System)
Early GLADIUS dtr with +173 RZG / +2904 GTPI / +3661 LPI from the Hurkmans ET C-Line
#1 RZG heifer in the breed! UNIQUE heifer!! (10/21)
+173 RZG / +3110 RZEuro / +163 RZM / +129 RZGesund / +2102 Milch / +0.18%F / +0.07%P
Dam is sister to HET SC Charlene - topseller HighlightSale 2020 for 28.000 EUR!!
#3 NVI heifer in the Netherlands at +428 NVI (10/21)
Grand dam is maternal sister to the former #1 NVI (s. Sidekick)
She is from an alternative bloodline of the Larcrest Cosmopolitan family
Same family as O-Cosmopolitan, Cancun, Chevrolet, Fanatic & more